SBS realizes success by providing software and support that contributes to the success of our clients.
TELECOMMunications Billing
SOLUTIONS
Since 1989 Sandy Beaches Software has been helping competitive telecom companies grow and remain profitable. Our billing & customer care software, IntegriBill, allows telecommunications companies with multiple carriers, products, and switch types to produce one convergent invoice for clients. We'll make sure your software invoices are always in compliance with taxing authorities, including the assurance that your clients aren't overpaying for telecom taxes. 
"If our services aren't generating positive earnings, we're not doing our job."
-Jeff Lytle, SBS founder and President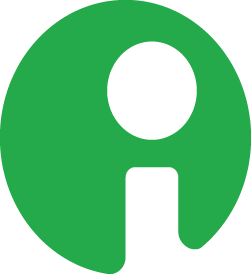 INTEGRIBILL
3 CLICK GUARANTEE


Navigate anywhere in the program in 3 clicks or less.
DASHBOARDS


Customer- displays most pertinent information right in front of you as soon as you access the account.


Management- 18 total. Examples include: aging, tax, canceled customers, collections, and many more.

CONVERGENT BILLING


1 Bill = Same Cycle for: Multiple Carriers; Products; Resellers; Line Item Taxes breakdown allows CSR's to answer questions on the spot.
Not Sure If This Is a Fit?
If you answered  "Yes" to any of these,
Then click here to learn more about our IB Products created for companies just like yours!
U.S. Based Developer Team
Combined Years of Telecom Industry Experience
Happy Clients = Loyal Clients
Current Average of Client Tenure
Employees' Total Combined Years of Telecom Industry Experience
Sandy Beaches pricing is geared toward start-ups who aren't in the position to pay a large up-front fee or agree to an exorbitant monthly minimum. It also appeals to established companies who are ready to save some money on billing and want to a fair price for a full conversion.
What Some of Our Clients Have to Say About Us:
All in all, it has been a reliable, flexible, and cost effective telecom billing platform. I encourage any company looking for a great system, supported by great people, to look no further than Sandy Beaches.
Jeff's relentless pursuit of superior quality makes this software platform a "must have" for every telecom company that wants to deliver exceptional service. The multitude of features you get with his system will give you a greater BANG for your BUCK.
A great system starts with even better people. Sandy Beaches has some of the most talented telecom billing folks in the industry.