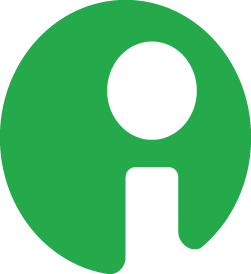 Integribill
Postpaid
Transaction-based and/or a % of Billed Revenue
$500 Deposit / Set-up Fee
$250/month SaaS Fee for Integribill and IntegriClient
3-year contract

 IB5
Prepaid
Starting at $375
$75/month for IntegriClient Subscriber Billing Portal
Marketing Messages/Invoice Backers
Customized invoice wording for Autopay Subscribers
Apply a Convenience fee for Credit Card payments
Invoice Format Customization
U.S. Regulatory and Tax Calculation
Tax Exemption Integration
Our staff will offer guidance for questions regarding the tax pairing for a specified service Realtime Tax Calculation.
For any MRC, NRC, Local Service Charge, Bundled Service or line charge
Invoice preview with Calculated Taxes
Form 499Q Block Classification
CDR Rating, Jurisdictionalization and Storage
Rate and jurisdictionalize all completed Outbound, Inbound, Toll Free, and Local calls. 

Bad Call reporting

More than 700 different CDR formats in our library

Multiple options for including processed CDRs on Subscriber invoice

Auto loading of International Rates

No charge for rating or storage of Processed CDRs for 7 years
Free Minute, Fax Pages, Text Messages, or Bytes of Data Plans
Assign to a Group, Subscriber or ANI/DID

Multiple plans can be assigned at any level.

Define Free Minutes by Service Type and Call Jurisdiction

Dashboard for Tracking Free Minutes used

History of Free Minute Utilization by Account
Finance/Late Fee Calculation
Credit Card/ACH Integration
Works with any Merchant that tokenizes the Account Number

Convenience fee Calculation

Subscriber Self-Care through End User Portal

Accept One-Time Payments via Credit Card or ACH

Multiple Auto Pay Days can be defined for Auto Pay Subscribers

When signing a Merchant Agreement, think About including a clause that allows you to receive a list of your subscribers, Account Numbers and matching tokens
Store any document in any format (Contracts, Work Orders, etc.)

Document is saved in a Database Field – Not Linked

Deleting or modifying the original file outside of IntegriBill has no impact on the IntegriBill-stored document
Equipment Tracking/Reporting
Define the equipment utilized to service your Subscribers.

Track if you own the equipment or the Subscriber owns the equipment.

Allow Subscriber to purchase the equipment over time.

Build a Plan/Criteria to upgrade deployed equipment.
Verify every Subscribers physical and billing address w/ the USPS.

Update Census Tract/Block Data on each Subscriber.

Taxes determined by Physical Address and Zip Code+4
International Rate Override
Override a Subscriber's Rate to specified countries

Minimizes the number of International Rate Decks

Allows for reporting of Subscribers with International Rate Overrides
Notes can be added to Subscribers or Billing Phone Numbers (BTN).

Notes are updated when Letters or Emails are generated by IntegriBill.

Notes can be exported.

Once entered, Notes cannot be edited.
From the Subscriber Information Screen, any Subscriber data point can be accessed within 3 mouse clicks.

More than 500 data points are available on each Subscriber account.



Recurring/Non-Recurring Charges
MRC Bundled Elements Taxing & Reporting
Elements of a Bundled Charge can be defined and taxed individually.

Invoice options to hide the Bundled Elements, display with or without price

Reports include Bundled Elements.
Tax Reversal function

Regulatory Cost Recovery fee

Paper Bill fee

Property Tax fee

Help w/ Taxing/Regulatory fees and reporting

Unlimited Custom Fees can be defined.
IntegriClient - Subscriber Portal
Subscriber may pay w/ Credit Card or by ACH.

Subscriber can sign up for Auto Payment via ACH or Credit Card.

Subscriber can update their Credit Card or ACH info.
Call Detail Record Reporting
Commission calculated as a % of the Gross, % of the Net, Fixed Amount

Automatic Commission Adjustments after specified time periods

Variable Commission by Type of Charge, Agent and/or Subscriber

Option to withhold commission payment until the subscriber invoice has been paid in full
Overview of all Agents and their earned, owed, & paid Commissions

Drill down to Individual Subscriber Commissions

Commission editing
Quarterly NPA/NXX Updates
Quickbooks Online (QBO) Integration
When a new Subscriber is added in IntegriBill, the account is created in QBO.

Every invoice created in IntegriBill is duplicated in QBO – Each line item and every tax. 

Each payment or credit posted to IntegriBill is posted to QBO.
IntegriBill integrates with your email service.

Email Invoices, Welcome Letters, Collection Letters, upcoming Credit Card Expiration, Area Code Split info, etc.
Free Onboarding support (up to 4 hours)

12 hours of training per year for free

Unlimited email and telephone support after you begin billing

Onboarding spreadsheet to simplify (still a government regulated industry) the process

Be fully onboarded in less than 3 Weeks.
SBS can Migrate your Billing Data (provided as CSV files) including Subscriber, Billing Phone Numbers, Historical Transactions, MRCs, NRCs, Equipment, Notes. and PDF Invoice Files to IntegriBill.

*Available for Integribill users for an additional $8000.