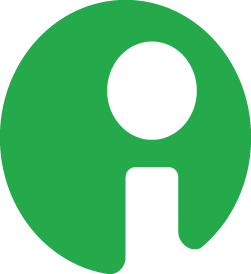 Want a great way to generate new business and gain accounts from referrals?

Affinity
Start with implementing affinity programs with associations and nonprofits in your community.  
Strategy 1:  Build a commission program based on "cause marketing." According to one study 61% of people ages 35-53 will pay more for a product if they know some of the proceeds go to charity. Seek out partnerships with nonprofits that resonate with your customers and prospects. "Keep it local" – by contributing to nonprofits in your community. It'll build goodwill and increase opportunities for additional PR about your company in local media outlets. 
Strategy 2: Partner with associations/organizations who are interested in generating income from their affiliate member's telecommunication spending. Affinity programs are a great way for organizations to raise additional funds via commissions while reducing their members' communications expenses. Many Chamber of Commerce/B2B networking organizations value these types of programs. Be creative – you might come up with unique organizations that your competitors haven't approached!
Take Action: Brainstorm with your sales team and key stakeholders to determine potential partners. You'll want to choose wisely, as the organization/nonprofit who you partner with becomes another sales arm for your organization. Your new partner's enthusiasm for their program is important. Once those commission checks start rolling in, they'll be all too happy to promote your services.
Affinity Implementation: The invoice is the key to the whole process. You'll need to white label or co-brand the clients' invoices who are participating in the program with the partner's logo and provide custom messaging for them. Using the monthly invoice to relay messages to the association members strengthens relationships with their members. It also reinforces the bond your company has with the nonprofit. Your billing system should also be able to keep track of commissions, allowing for splits if sales representatives are involved.
Real World Example:  Andrea Robel, president of Vistanet Telecommunications and Secretary-Treasurer of Cloud Voice Alliance, has recently created an affinity program with Rika Harrison, founder of the Western North Carolina Minority Business Association and the WNC Black Business Expo, to benefit black and minority business owners throughout Western North Carolina. Andrea is making the most of her billing system, IntegriBill, by Sandy Beaches Software. Invoices will feature the WNCMBA logo, customized messaging to promote the upcoming WNC Black Business Expo, as well as other association news items. "During our demo with Sandy Beaches, Jeff mentioned the success that many of his clients had over the years with affinity marketing, and showed us how Integribill's commissioning and invoicing played into that." said Robel. "When I met Rika Harrison, I knew creating an affinity program for WNCMBA was a great way to provide additional value to her members with our best-of-breed VoIP products and generate non-dues-based revenue for the association."
Looking to set up affinity marketing in a billing system?  Have any additional questions?
Contact Jeff Lytle at Sandy Beaches Software!